Jennifer L. Springer
POSITION: Trial Attorney
PRACTICE AREA: Criminal Defense; DWI Defense
EXPERIENCE: 2 Years
LOCATION: 7 Hopper St, Utica, NY 13501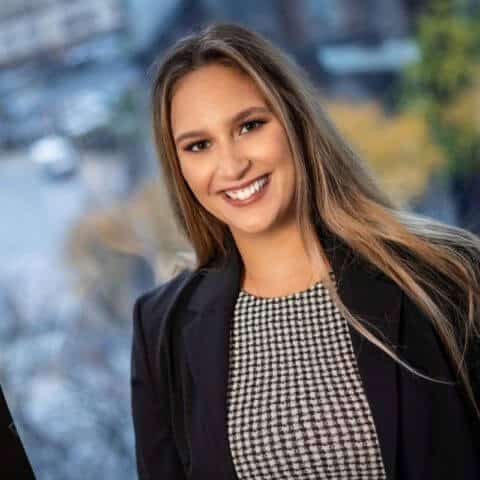 Experienced Trial Attorney
Jennifer is originally from New Hartford, New York, and has moved back to the area after attending Albany Law School, where she received her J.D in 2020. Jennifer is admitted to practice law in the State of New York.
Like many attorneys, Jennifer was inspired to become a lawyer because it offers numerous opportunities to help people during difficult times in their lives. After interning with the District Attorney's office in Albany, she wanted to come back to her local community to defend clients.
Over time, Jennifer realized that the area of criminal law offers the greatest potential to help people in all different circumstances. She is committed to devoting all the time and energy necessary to forge long-term relationships with her clients, helping them manage the challenges that they face during the criminal procedure process, and getting them the best results possible.
When not practicing law, Jennifer enjoys spending time traveling.
If you are in trouble with the law Jennifer is the attorney you want in your corner defending your rights.
Professional Experience & Education
Education
State University at Albany B.A. 2017
Albany Law School 2020
Professional Experience
Albany County District Attorney 2018-2019, Martin, Harding & Mazzotti 2020